Saltmarsh Genealogy









Location of Thomas Saltmarsh (2nd gen.) Homestead in Goffstown, NH
From the "History of Goffstown", we can locate the location of Thomas Saltmarsh, son of Capt. Thomas Saltmarsh and Mary Hazen, who located to Goffstown around 1764. The house was located on the NE corner of Summer St. (NH Rt. 13), and Stinson Road.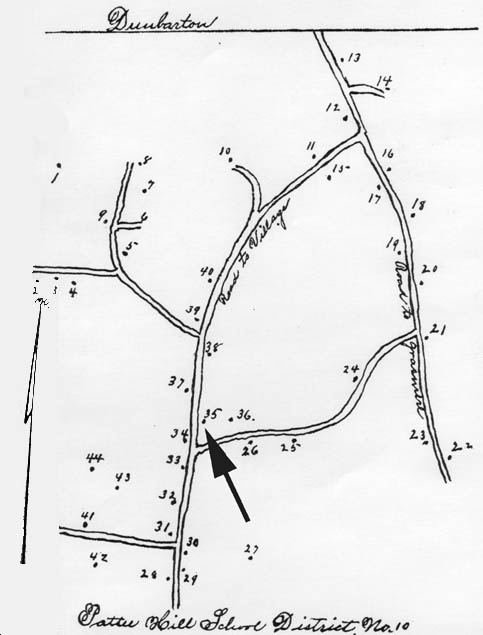 A map showing the location as well as Goffstown proper can be found at Mapquest by clicking here. Samuel is known to have lived in the house following his father's death, and the book mentions that it remained in Saltmarsh hands until 1868, when it was sold to T.R. Butterfield, and later Amos W. Whipple. The main part of the house was moved to the village by Mr. Butterfield; now located at No. 25, district No. 13, North Mast St, main part of present (at the time the history was written) house moved from site No. 32 (the Philip Pattee house located southerly just down the road). The coordinates are approximately 43.04969 and -71.59846 degrees (estimated by looking at map in book).
---
HOME | CONTRIBUTE | DOCUMENTS | LINKS | NEW MAJOR FINDINGS | PHOTOS | PROJECT SCOPE | SALTMARSH DATA | SALTMARSH NAME

Please send any comments, questions, and suggestions to Mike Saltmarsh
Last updated: 27 JAN 2002

All information in this site is copyrighted under its original source material and is used here under "fair use", and all remaining information is copyrighted by Michael P. Saltmarsh. No commercial use of this material is authorized under any circumstances. Any and all uses of this information for non-commercial use is permitted and encouraged.